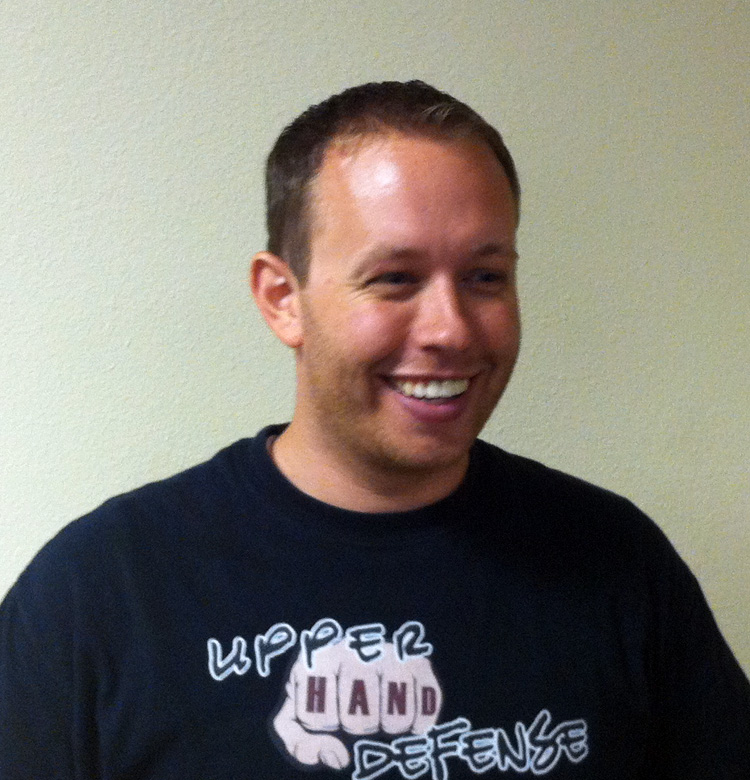 Owner/President of Training
Alan Haynie
Alan is an, Arizona based National Rifle Association, and Arizona Dept. of Public Safety firearms instructor. He is also an American Heart Association ACLS instructor and a Certified TASER instructor.
Master Firearms Instructor
Lead Defensive Tactics Instructor
Lead TASER Instructor
Self Defense Instructor
Lead ACLS Instructor
Lead BLS Instructor
Lead Heartsaver CPR/Firstaid/AED Instructor
Alan is certified to teach the following courses:
AHA ACLS
AHA BLS
AHA Heartsaver CPR/First Aid/AED
NRA Home firearm safety
NRA Basic Pistol
NRA Basic Rifle
NRA Basic Shotgun
NRA Personal Protection in The Home
AZ DPS Armed Guard
AZ DPS Unarmed Guard
AZ DPS Shotgun for Guard
AZ DPS Rifle for Guard
TASER user certifications
Alan is also an NRA Range Safety Officer. He has been an avid shooter for most of his life and is an Ex Law enforcement officer.
Alan has trained with world class shooters and instructors and graduated from his basic training academy as the top shooter in his class. Alan has an extensive background in pistols and his favorite pistols are his Sig Sauer pistols. He also knows his way around most rifles, shotguns and just about anything that shoots. Alan's experiences as a Deputy Sheriff and a lifetime shooter help him bring a great deal of insight (and some pretty cool stories) into his firearms and guard classes.
Alan also is a Registered Respiratory Therapist and has about 10 years of intense experience in emergency medicine and a strong knowledge base he brings to his ACLS and CPR/First Aid/AED classes to help his students know what it takes to save a life.
A word from Alan . . .
"I take firearms safety VERY SERIOUSLY and have a passion to pass on my knowledge to others to make sure they stay safe around firearms! I also have a passion for providing the highest level of healthcare in my professional life and love to help others to be prepared and knowledgeable when an emergency arises. I love to teach and love a good challenge. I most definitely do not know everything there is to know about the law, shooting, and healthcare, but pride myself in being well prepared for all the classes I teach. I am always willing to do some research to answer a question I don't know the answer to. . . I honestly feel that I have the best Job in the world"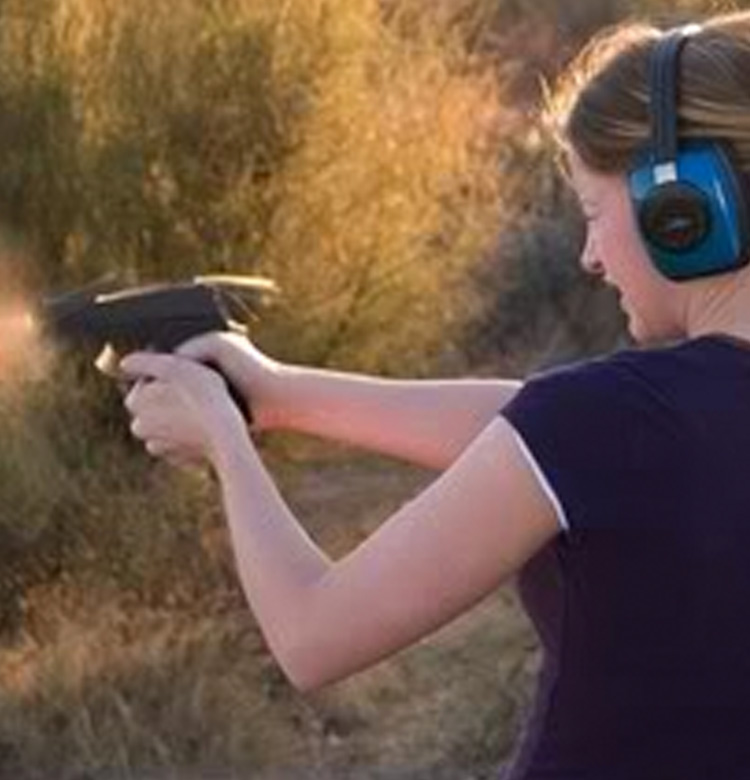 Director of Operations
Tiffany Haynie
Tiffany runs the show behind the scenes and is the reason things stay organized and efficient. Tiffany takes care of the day to day logistics, and manages our contracts. Tiffany is also an accomplished shooter and CCW holder. She is a force to be reckoned with both on and off the range.
A word from Tiffany. . . .
"We are very pleased to offer the very best in firearms training and highest level of professionalism. I love managing operations and really enjoy owning and running this business with my husband Alan. Come out and shoot with us, you wont be disappointed."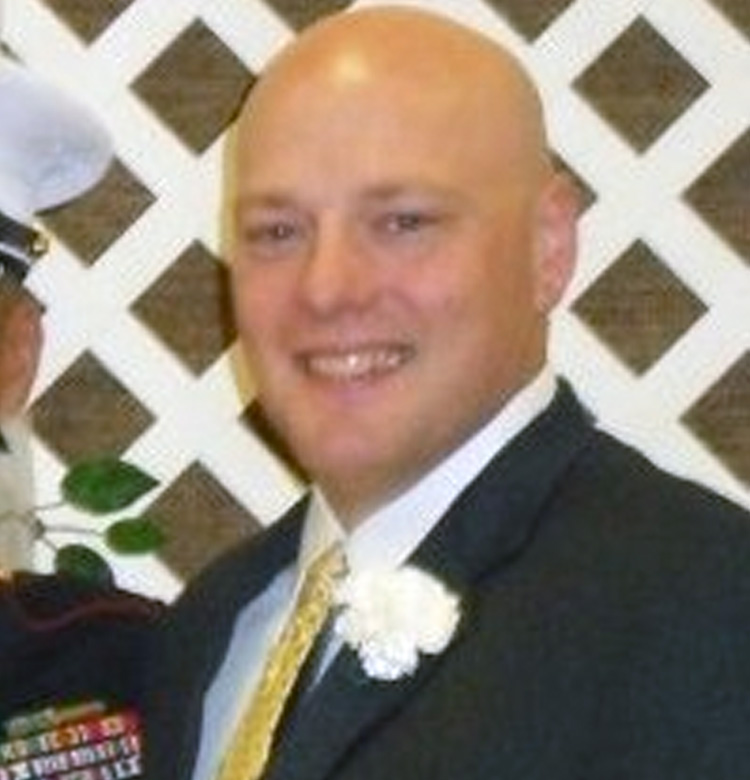 Executive VP of Training
Max Alberts
Max is a lifelong firearms enthusiast with a passion for safety and training. Max is a National Rifle Association instructor in a variety of disciplines, an Arizona Department of Public Safety Firearms Instructor, as well as a certified firearms instructor for the states of Utah and Oregon.
Master Firearms Instructor
Lead Defensive Tactics Instructor
Self Defense Instructor
BLS Instructor
Heartsaver CPR/Firstaid/AED Instructor
Max is certified to teach the following courses:
AHA BLS/First Aid/AED
NRA Basic Pistol
NRA Basic Rifle
NRA Basic Shotgun
NRA Personal Protection in the home
NRA Personal Protection outside the home
AZ DPS Armed Guard
AZ DPS Unarmed Guard
AZ DPS Shotgun for Guard
AZ DPS Rifle for Guard
Range Safety Officer Instructor
Max has worked in both the public and private law enforcement /security and protection sectors. Over the past 15 plus years he has provided training to individuals and groups from law enforcement to Boy Scouts, and everywhere in between. He has served with the Portland Police Bureau (Oregon) and graduated with top shot honors in his academy graduating class. Max has a passion for pistols and is Glock armor. He loves Glock's, but has shot and appreciates most all hand guns. Even though his passion is hand guns; Max is also very comfortable around rifles, shotguns, and even muzzle loaders!
Along with training, Max knows safety is a must in firearms training. Max has been trained as an EMT and is currently an American Heart Association BLS instructor.
In his free time Max enjoys spending time with his family, volunteers in the community and with the Boy Scouts of America and is an avid scuba diver (dive instructor).
A word from Max…
"I believe that owning a firearm is your right; being safe, trained, and proficient with it is your responsibility. It is my goal to ensure that you have the best protection training available and that you receive that training in a safe environment. "
"You are always accountable for your action – or lack of action." – LtCol M.J. Mooney, USMC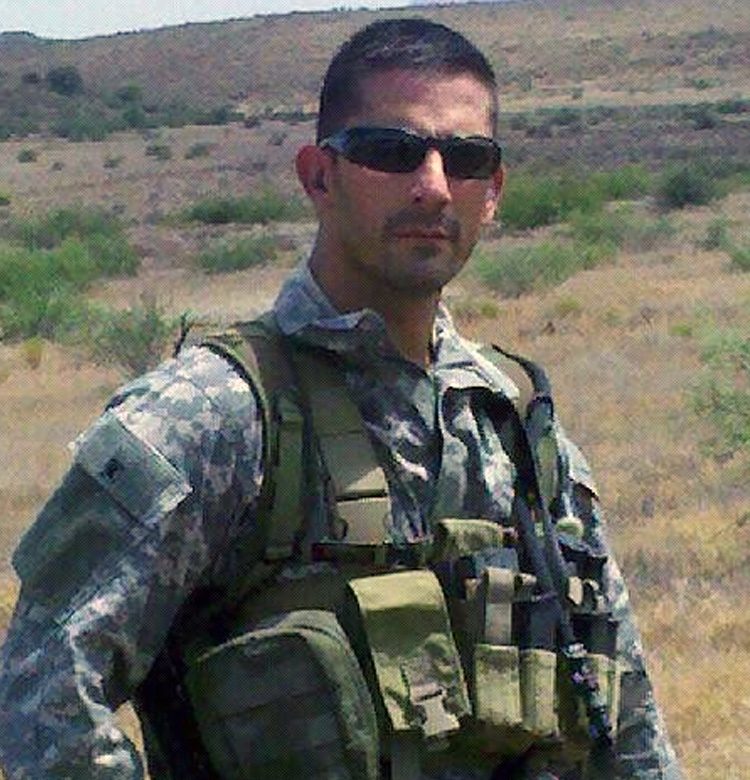 Instructor
Michael Benjamin
Michael is an AZPOST certified Self Defense Instructor and Firearms Instructor. Michael currently holds a Purple Belt in Gracie Brazilian Jiu-Jitsu under Royler Gracie/Wellington "Megaton" Dias and continues to compete nationally for Team Megaton and Gracie Humaita. Michael was instrumental in introducing Brazilian Jiu-Jitsu to the Arizona Department of Corrections' Self Defense Program, and those techniques are still in use today.
Michael began his training while in the United States Army, where he served as an Airborne Infantryman (11B ABN) and as a Military Police Officer (95B). After the military Michael started his Law Enforcement career where he spent over 10 years with the Arizona Department of Corrections and rose to the rank of Sergeant, while working in a maximum security facility. Since then Michael has served on the Peoria Police Department, and is currently working as a police officer with the Arizona Department of Transportation.
Lead Self Defense Instructor
Firearms instructor
A word from Michael …
"I enjoy training in Brazilian Jiu-Jitsu, as well as teaching others. I wholeheartedly believe that there is no such thing as 'tough' there is only 'trained, and untrained'."
"Progress comes to those who train and train, reliance on secret techniques will get you nowhere" Morihei Ueshiba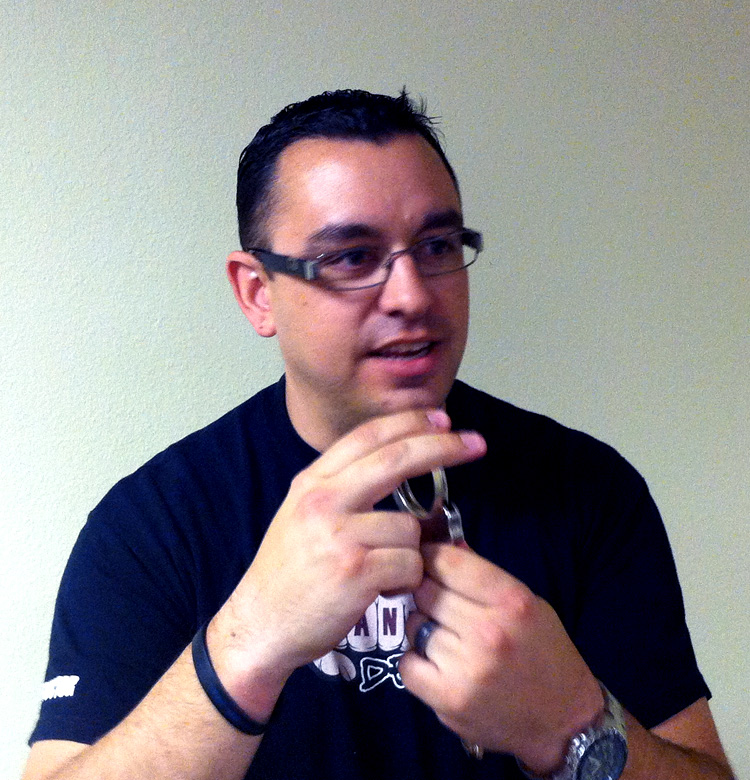 Instructor
Taylor Romney
Taylor is an Arizona native, born in Tucson and has lived in Arizona the majority of his life. Taylor brings to the company an enthusiasm for bettering others while continuing to better himself. Taylor is very excited to be on board and helping students get to the level they need to be in order protect themselves and others when the need arises.
Taylor has been a certified Police Officer in Arizona since 2002, and has taken numerous law enforcement related classes, ranging from field studies to defensive tactics and numerous other courses over the course of his continued career in Law Enforcement. By 2013 he will attain his Bachelor's degree in Justice Studies from Arizona State University.
Defensive Tactics Instructor
A word from Taylor…
"Silence is not Golden. It is Yellow."